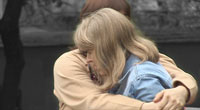 Documentary, 22 min  & 28 min.
Production: MaGiKa Film Company, Ukraine
Language: Ukrainian / Russian

With support by UNICEF
With financial support by Bill & Melinda Gates Foundation
Your mind or your money is not enough. What happens to your child - his health and intellect, achievement and opportunities, success and happiness - depends on another. And maybe you deprive a child with his own hands the future.